Thermoglance 400 x 1000 on the wall
€135.00 – €1,775.00
Glass Radiator 330 WATT
Thermoglance is an infrared electric radiator, which heats living and work environments in a healthy and effective way.
Thanks to the transparency and elegance of the glass, this designer heater coordinates perfectly with all the stylistic solutions of the interior design.
The 400 x 1000 radiator, being compact and narrow, allows including it in rooms with little space available; it is often installed in pairs to keep an aesthetic balance and more uniform heating.
Thermoglance, equipped with towel rails, becomes a very handy designer towel warmer for the bathroom, it keeps towels warm, heats the room, and fights mould and condensation.
The wall mounting with the shiny chrome finish is stable and robust for installing a designer heater both vertically and horizontally.
The Towel Rail is a handy and stylish accessory, which completes the heating body, making it very useful for the bathroom.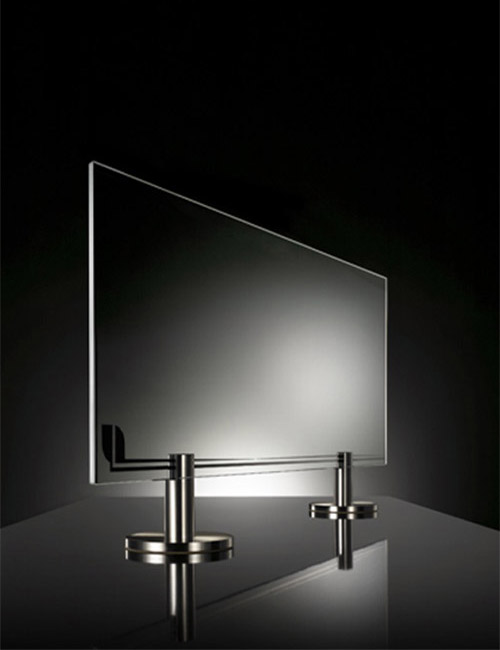 Bathroom area of any design and size
Sleeping area, it is silent and odourless
Open space environments, creating islands of heat
Homes where you need to supplement the heating system
Second homes, it is fast and reliable
Properties with architectural constraints
It produces heat like that of the sun, natural and beneficial for the human body
It blends into the room perfectly without altering its harmony
It highlights the valuable material coatings
It is compact and does not clutter
Reasonable price