Thermoglance 600 x 1200 on the floor
€1,845.00
Glass Radiator 700 WATT
Thermoglance is an electric designer heater, which heats living and work environments in a healthy and effective way.
The infrared electric radiator allows creating "islands of warmth" where and when needed, avoiding having to heat the entire room. This technological designer heater becomes a real furnishing item for the living area, office, boutique, etc.
Floor mounting allows the glass panel to be positioned securely with a locking system that prevents it from tipping over. The two feet are made of three easy-to-assemble parts, with a finish similar to satin stainless steel.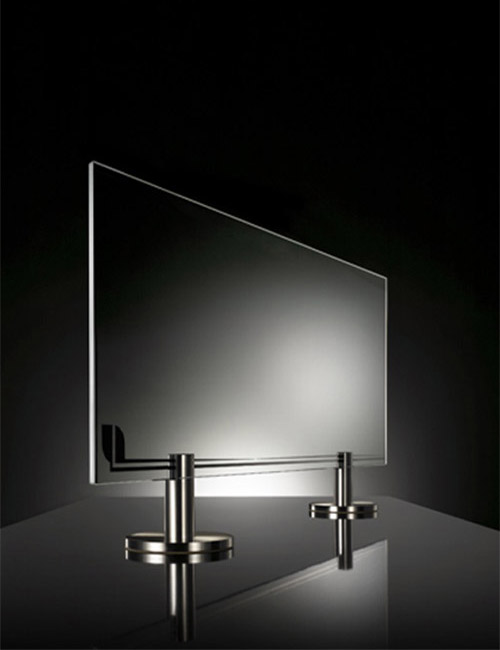 Bathroom area of any design and size
Sleeping area, it is silent and odourless
Open space environments, creating islands of heat
Homes where you need to supplement the heating system
Second homes, it is fast and reliable
Properties with architectural constraints
It produces heat like that of the sun, natural and beneficial for the human body
It blends into the room perfectly without altering its harmony
It highlights the valuable material coatings
It is compact and does not clutter
Reasonable price